Careers Opportunities at Porsche Ann Arbor

Germain Academy
Attract. Develop. Retain. It's not just the opening line of our mission statement, it's also the driving force behind Germain Academy. Germain Academy provides unparalleled access to training and development for all Germain associates, with more than 260 in-person training sessions scheduled in 2019. The curriculum ranges from in-depth orientation classes for new hires, where we dive into our core values and how we approach our customers, to high-level conversations about departmental performance- with dozens of topics in between.
This hands-on training and development approach equips our associates with the tools needed to succeed in their careers. We've engaged our strategic partners to ensure that subject matter experts teach best practices and keep our workforce up to date on developing trends in today's marketplace. Learn more about Germain Academy and discover a sample curriculum here.
Benefits of Working at a Germain Motor Company Dealership
As an employee of the Germain Motor Company, you'll be working at a family-owned company that offers a wide range of job opportunities. We offer healthcare including dental and vision coverage, 401k with matching opportunity, paid time off after 90 days, and an excellent employee vehicle purchase program. You can read more about our core values here: Germain Core Values
Search available positions and learn more about careers at Germain:
Porsche Ann Arbor is part of The Germain Motor Company. Germain is a well established family-owned company that offers a wide range of job opportunities throughout Ohio, Florida, and Michigan. From Service Technician to Product Specialist to Brand Ambassador, we're continually growing and always working to improve the experience for our customers and employees alike. Here are a few things that set us apart:
Porsche Premier Dealer
Porsche Ann Arbor is a Porsche Premier Dealer, which is awarded to the top 25 Porsche dealers in the United States. It recognizes and rewards those Porsche Dealerships that best embrace the 'Porsche Business Model' — achieving the highest performance among their peers in Brand utilization, product representation and the development of key Porsche business drivers; and in doing so, succeed as independent entrepreneurs who routinely exceed the expectations of their Porsche customers.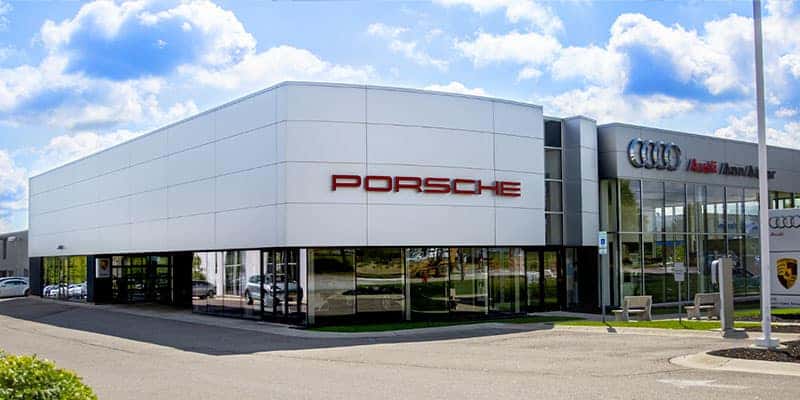 Brand New, State-of-the-Art Facility
In January 2015, we finished a complete remodel of the Ann Arbor Porsche dealership in an effort to facilitate our continued growth, and to improve the in-dealership experience that each one of our clients receive when they visit. Our facility is the newest Porsche dealership in Michigan with a covered service drive and the newest equipment.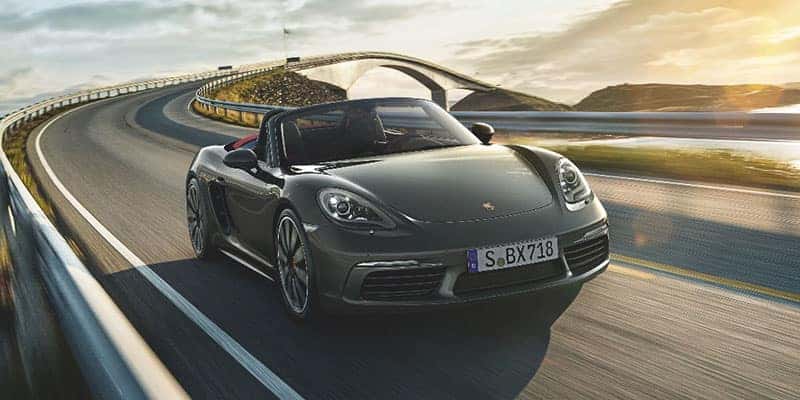 Great Inventory Selection & Sales Opportunity
At Porsche Ann Arbor, we're the fastest growing dealer in the Midwest. In addition, our sales of Certified Pre-Owned Porsche vehicles is up 82% vs. last years. We carefully stock our inventory with a great selection of new Porsche vehicles as well as as ensuring we have the right pre-owned cars and specialty cars. The Porsche pre-owned market is thriving and we see real opportunities with having a great inventory selection.
A Proud Member of the Ann Arbor Community
We're always looking to refine processes and our approach to market to better serve our customers, but we never forget the communities that have helped us grow to one of the largest privately held auto groups in the nation. We have a close connection to the University of Michigan and offer special benefits to students and employees who do business with us. In addition, we're proud to support the Porsche Club, Charles Woodson Clinical Research Fund, One More Moment, Food Gathers, and AFC Ann Arbor.
---
Living in Ann Arbor
| | |
| --- | --- |
| | Livability |
Ann Arbor has been named #13 on the list of best small to mid-sized cities in the United States by livability.com.
| | |
| --- | --- |
| | Education |
Some of the best schools in the state of Michigan are in Ann Arbor and the surrounding communities. The #1 ranked high school is nearby and the University of Michigan is right around the corner.
| | |
| --- | --- |
| | Culture |
Ann Arbor is full of local history. With a growing museum culture and 3 art fairs attracting more than 500,000 visitors annually, Ann Arbor offers tons of arts and culture. We also boast the most independent bookstores per capita.
| | |
| --- | --- |
| | Food & Dining |
Ann Arbor has the most restaurants per capita than any city in the US – even more than New York city or Chicago. In addition, the local food movement in Ann Arbor is thriving. Visit the Ann Arbor Famers Market or a year-round farm stand.
| | |
| --- | --- |
| | Cocktails & Microbreweries |
We have a host of boutique spirits and artisan cocktail bars in the city to grab a creative cocktail. We also have 9 microbreweries and more on the way.
| | |
| --- | --- |
| | Sports & Outdoors |
With iconic football teams, a great walkability score, and a nationally recognized waterway, Ann Arbor is perfect for those who enjoy sports & the outdoors.
Search available positions and learn more about careers at Germain: