Porsche Burmester Sound System

Engineered by audiophiles for audiophiles, Porsche Sound Systems from Burmester® are crafted to produce world-renowned audio inside your vehicle. Already one of the most coveted providers in the automotive audio industry, Burmester® has collaborated with Porsche to custom-tailor sound systems to suit the unique specifications of each Porsche vehicle. In an effort to describe exactly how these highly specialized audio systems work, Porsche Ann Arbor has assembled this informative guide that covers their unique features along with their availability across the Porsche lineup.
Burmester® High-End Surround Sound System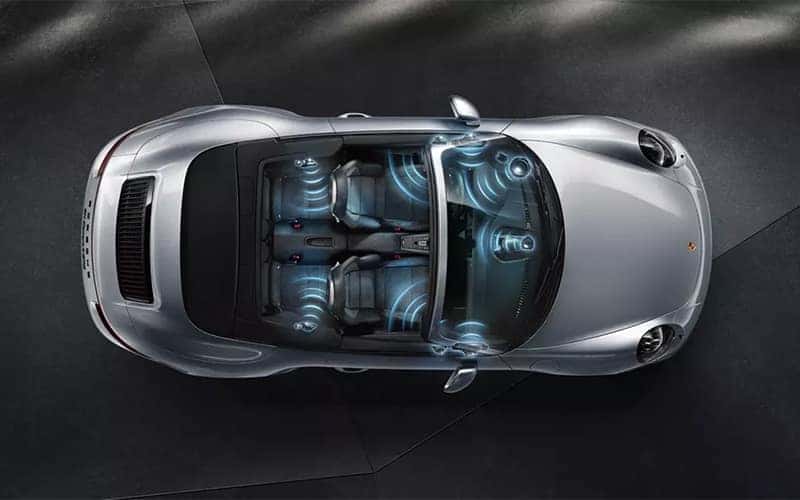 Examples of key features including within the Burmester® High-End Surround Sound System are individually controlled loudspeakers, ribbon tweeters (air motion transfers, AMT), and an active subwoofer equipped with class-D digital amplifiers. Its large overall membrane surface helps to provide exact playback characteristics combined with elevated sound quality. This specialized sound conditioner incorporates microphone technology to adapt sound sensitivity based on your individual driving situation. The system is also engineered with a suite of preset equalizers that combine to produce a truly unmatched listening experience.
| Model Series | Availability | Loudspeakers | Watts |
| --- | --- | --- | --- |
| 718 Boxster / 718 Cayman | Optional | 12 | 821 |
| 911 Carrera | Optional | 12 | 821 |
| Panamera | – | – | – |
| Macan | Optional | 16 | 1,000 |
| Cayenne | – | – | – |
Burmester® 3D High-End Surround Sound System
Ready to experience the ultimate audio experience inside your Porsche? Meet the Burmester® 3D High-End Surround Sound System, producing an astounding 1,455 watts of total output. Components included in this system are a total of 21 individually controlled loudspeakers, a 2-way center system, and a 400-watt active subwoofer. Each of the 21 speaker baskets are constructed with die-cast aluminum. Paired with highly efficient neodymium magnets, loudspeaker efficiency is further enhanced while playback abilities are also boosted. Class D technology is incorporated within the end stages of all the bass channels, controlling the loudspeaker and subwoofer. This cutting-edge innovation reduces loss and provides even greater output reserves for bass playback.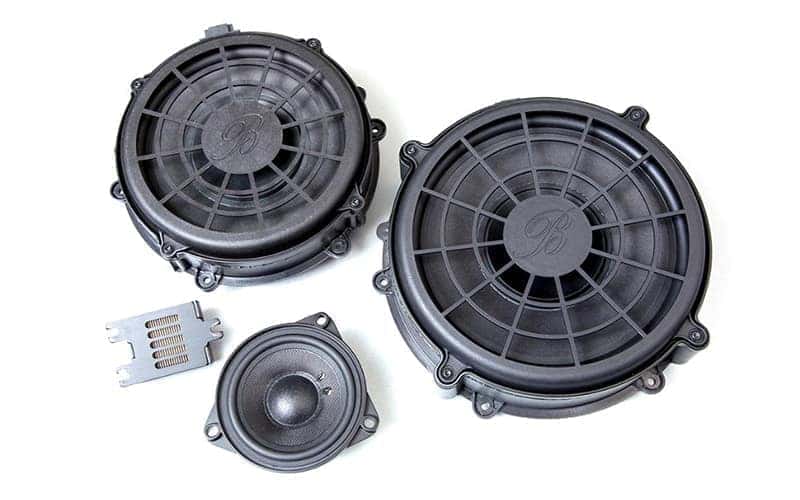 | Model Series | Availability | Loudspeakers | Watts |
| --- | --- | --- | --- |
| 718 Boxster / 718 Cayman | – | – | – |
| 911 Carrera | – | – | – |
| Panamera | Optional | 21 | 1,455 |
| Macan | – | – | – |
| Cayenne | Optional | 21 | 1,455 |
Burmester® Innovations Exclusive to Porsche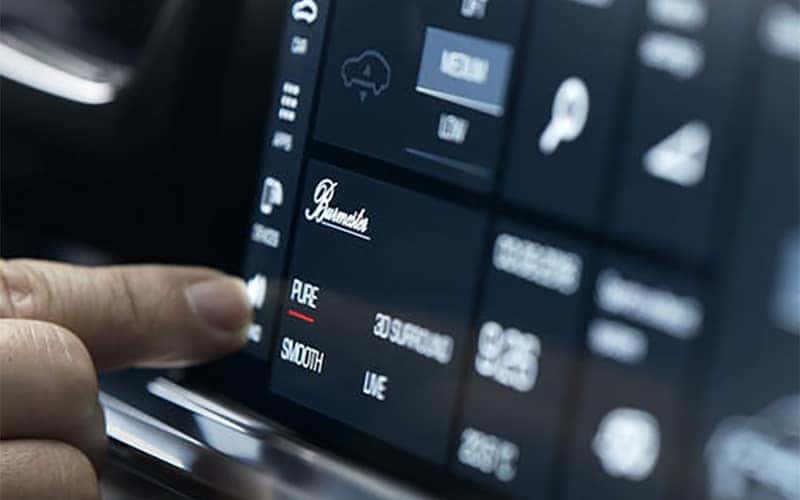 Burmester® Air Motion Transformer
This innovative technology features aluminum damping inside the membrane areas for enhanced mass/surface ratios. The final product is a clean, clear, and precise high-frequency sound featuring authentic reproductions of both musical instruments and voices.
Signal Enhancer®
Signal Enhancer® allows the system to prepare data-reduced or compressed files such as MP3. Through the use of this groundbreaking feature, audio is preserved from undesired echo, loss in dynamics, encoding artifacts, or bandwidth restrictions. You'll immediately notice an enhancement in your overall listening experience.
Auro 3D Format
Tuned specifically for the automotive environment, the Audi 3D format features a pair of tweeters located within the A-pillars to produce table scaling inside the interior. Automatically, input signals are detected and then transferred into authentic 3D surround sound. This unique pattern imitates the same sound in the Belgian music hall of Galaxy Studios, commonly known as the global standard for perfected music playback.