Porsche Certified Collision Repair Center

In the unfortunate event that your Porsche requires collision repair, we understand that you demand only the best for your vehicle. To deliver only the best possible Porsche collision repair, Porsche Ann Arbor is proud to partner with Dusty's Collision — a Porsche Certified Collision Center. As the only independently-owned Porsche Aluminum Structural Repair facility in greater Ann Arbor and the surrounding area, Dusty's Collision is uniquely qualified to repair your vehicle back to the demanding specifications set by Porsche.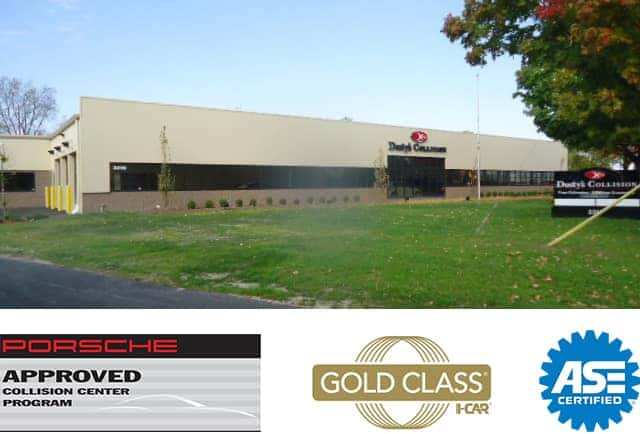 A Porsche Certified Collision Center
In order to earn Porsche Certification, Dusty's Collision underwent a 1 year training process that involved investing nearly $400,000 in Porsche-specific training, equipment, and tool purchases. To be considered for the Porsche Certification standard, our entire staff of technicians, managers, and owner Dusty Whitney had to be state licensed, ASE Master Certified, Porsche Structural Certified, and i-Car Gold Certified.
Why choose Dusty's Collision
We take pride in the quality of our workmanship which has helped us establish our reputation for excellence in collision repair. Our state of the art facility features an exceptionally clean work area, dedicated curtained-off areas designated for Porsche vehicles only, and specialized repair tools which are only used for Porsche vehicles.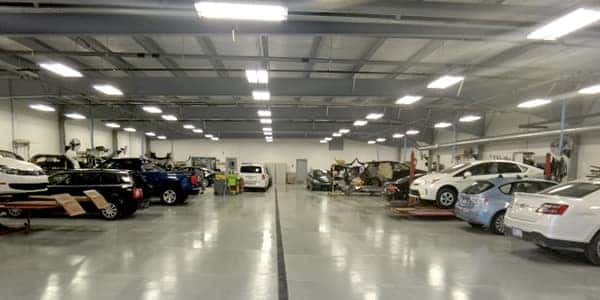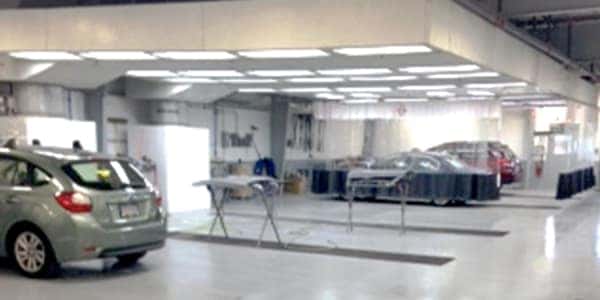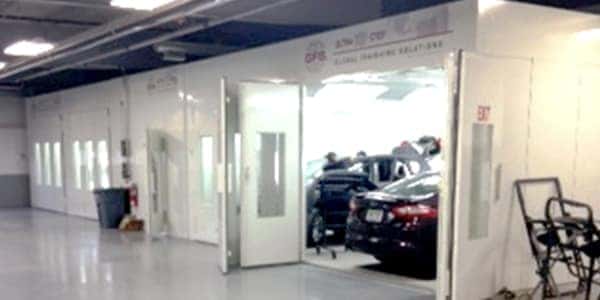 Your Porsche has earned its reputation for delivering one of the most thrilling driving experiences known to automotive enthusiasts. In the unfortunate situation when your Porsche is involved in an accident, only the most thorough repair, reconstructive techniques, and materials can guarantee that your "Porsche Perfect" driving experience is not diminished.
Ensuring Porsche's high standards of quality and performance demands skilled and trained professionals who strictly adhere to Porsche procedures — which you will find at Dusty's Collision. To maintain this certification, Porsche Approved Collision Centers are also continuously supported and monitored by factory technical personnel — insuring Dusty's Collision is always up-to-date on the latest Porsche models and repair techniques.