Porsche Taycan EV Charging Guide

With the introduction of the thrilling Porsche Taycan, driving enthusiasts all across the world are considering making the switch to an all-electric vehicle. Thanks to an ever-expanding network of public charging stations along with a number of home charging solutions made possible by the Taycan – there's never been a better time to own an EV. To help provide you with a better understanding of the multitude of groundbreaking charging solutions available on the Porsche Taycan, our team at Porsche Ann Arbor has created this informative EV charging guide. You'll learn all about the various levels of charging along with some useful insight into how driving an electric vehicle is now easier than ever before.
EV Charging Levels Explained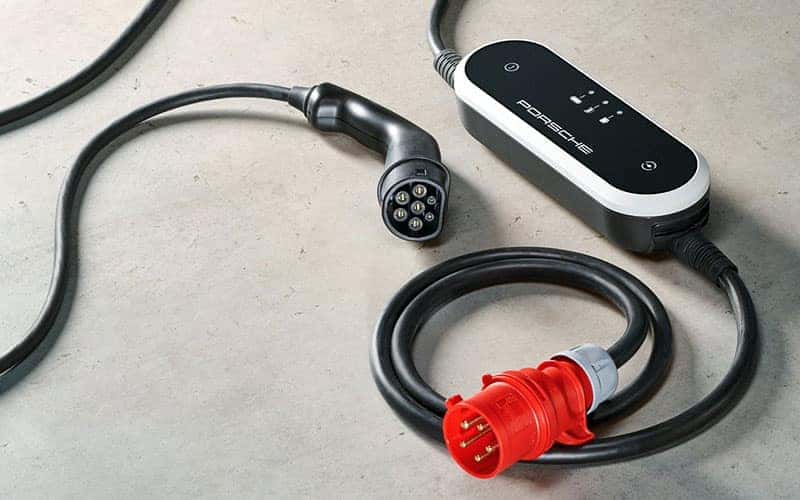 Level 1
The first charging option we'd like to cover is known as Level 1 EVSE. Included with the purchase of most EVs including the Taycan, the biggest advantage of Level 1 is the fact that it's compatible with a common household 120-volt AC outlet. Another benefit is the fact that they're portable and can be taken along with you when traveling. These types of chargers are designed for use when a public charging station isn't available or when you're simply trying to top off the battery overnight. The downside is that Level 1 chargers are typically rated for only 2 to 5 miles of range per hour of charge time. Again, they're best used as a last resort or when you're not depending on a fully-charged battery to get you where you need to be.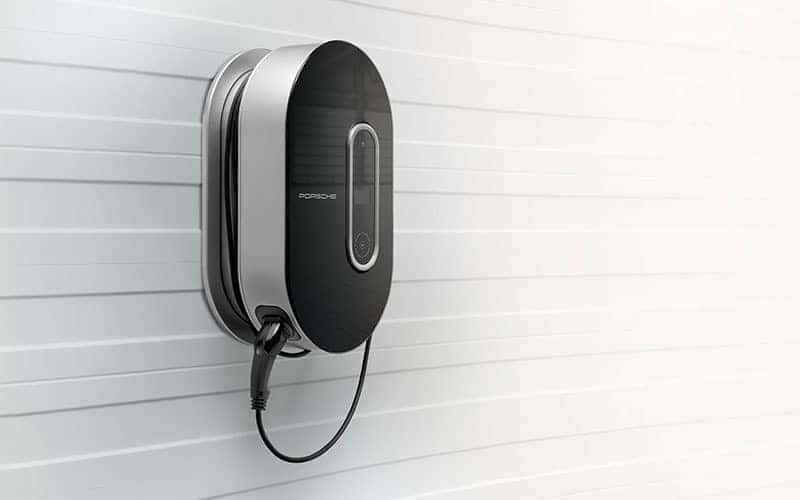 Level 2 Charging
Looking for the best option for keeping your new EV fully charged and ready for whatever the day has in store for you? Consider installing a Level 2 charging station in your garage or driveway. All that's necessary is access to a 240V AC outlet and you'll be able to add anywhere between 10 and 60 miles of EV range to your vehicle per hour of charge time. It is important to note that the installation of a Level 2 charging station does require an electrical circuit of 20 to 200 amps along with additional specialized equipment.
Thankfully, most residential homes already have 240V electrical service for large appliances such as electric ranges, electric dryers, or air conditioners. This is the main reason why you will need to consult a licensed electrician to correctly install your home charging station to comply with local, state, and national regulations. Most often, home charging stations are located inside a garage. However, options do exist for installing a freestanding station in your driveway.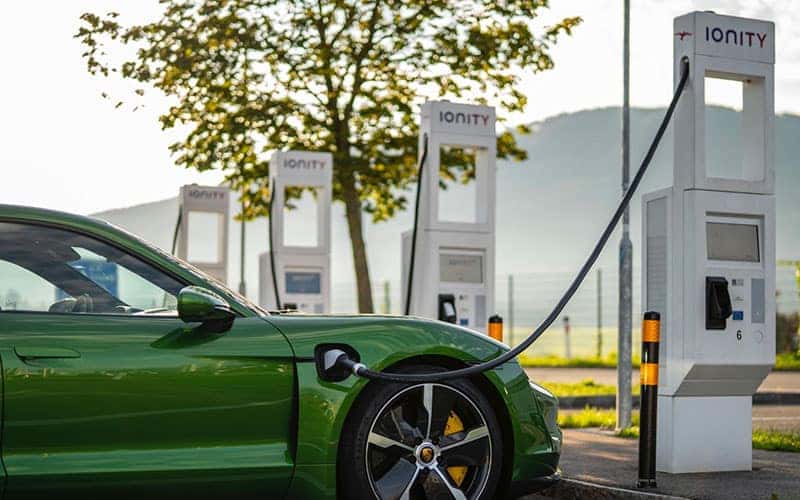 Level 3 Charging
Lastly, certain Porsche EVs like the Taycan are able to take advantage of groundbreaking Level 3 charging capabilities. Also referred to as DC Fast Charging, Level 3 is the perfect option for recharging your EV as quickly as possible. The most common areas to find fast charging stations are near high-traffic locations like large shopping centers, office complexes, or rest stops. Thanks to this rapidly growing network of fast charging stations, it's now possible to travel from coast-to-coast using only electric power. With Porsche, the future of all-electric travel has never been brighter.
Porsche Connect Charging App
With Porsche Connect, you can access all critical drive information right in the palm of your hand. This specialized app even lets you operate key functions of your Porsche vehicle remotely from just about anywhere. From planning an extended road trip to preparing for your daily commute, Porsche Connect helps simplify EV ownership.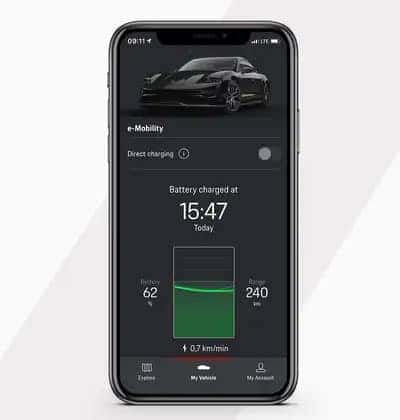 Battery Status
No matter where you are, you can check the current status of your battery charge directly from your smartphone.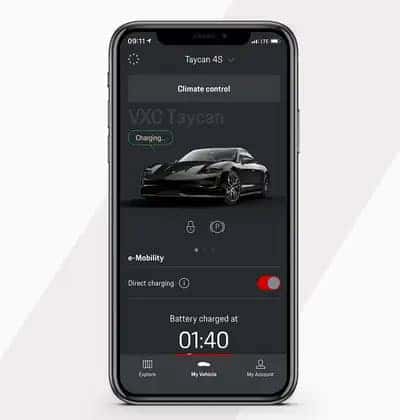 Charge Instantly
Is your Porsche connected to a charger? With the touch of a button, you can start or finish the charging process at any time using Porsche Connect.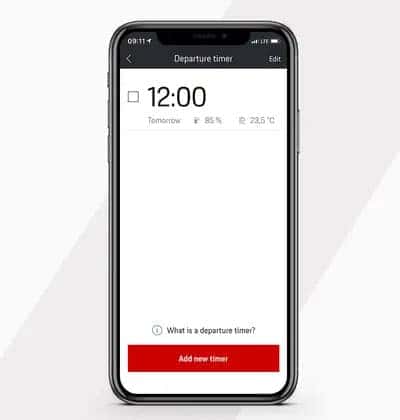 Departure Timer
This useful function ensures that your Porsche is ready to hit the road when you are. You're able to schedule charging and set up to three departure timers, one for your working week and two for your weekend. You can even pre-set the temperature inside your Porsche as well.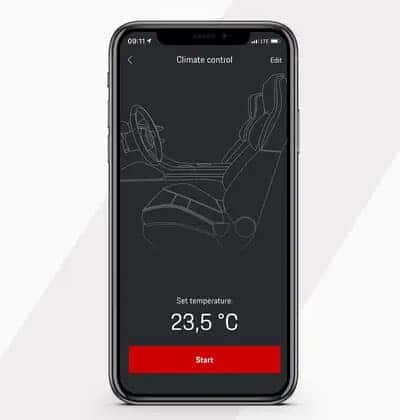 Climate Control
Before you set off on your journey, Porsche Connect allows you to set your desired temperature of your Porsche. Your vehicle will begin heating or cooling to ensure a comfortable temperature inside the cabin.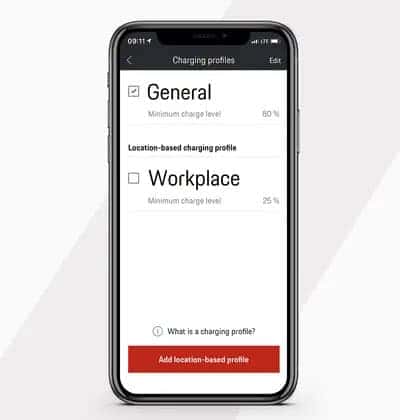 Charging Profiles
Perfect for your most frequently visited locations such as your home or office, you can customize individual charging profiles. You can specify things like the minimum battery charge required, desired departure times, and charging times.