Reserve a Porsche Online in Ann Arbor

Due to the state of the current marketplace, supply chains across the world have experienced significant strains and interruptions. This means that the supply of new vehicles has remained extremely limited across the industry. As a result, you've likely experienced some difficulty when it comes to finding the new Porsche vehicle that you've had your eyes on. Fortunately, Porsche Ann Arbor would like to take this opportunity to introduce you to an exceptional new way to get behind the Porsche vehicle of your dreams and avoid potential delays.
Instead of settling for a vehicle that's not exactly to your expectations, reserving your next Porsche from our unsold inbound inventory has a number of advantages that you may have not considered previously. Our team of experts is standing by to walk you through the reservation process from start to finish to help you get behind the well of a Porsche that's already on its way to the dealership. You can also work with us to custom order a Porsche that's tailored to your exact specifications.
---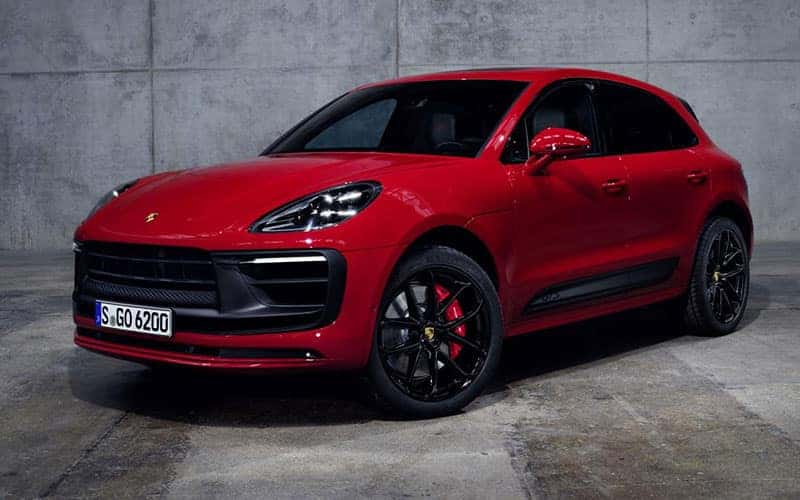 Why Reserve Your Next Porsche
Now that you've settled on your desired Porsche model and are excited about hitting the road, reserving a vehicle from our unsold inbound inventory has a number of key benefits. First, you'll know the exact model, color, options, and anticipated arrival date of your new vehicle. Instead of searching far and wide for a vehicle only to settle for one that's now quite what you were looking for, reserving your next Porsche removes much of the guesswork and uncertainty from your next vehicle purchase. Porsche Ann Arbor is your top destination for the latest Porsche models and our team looks forward to helping you find the perfect match for your driving needs and preferences.
Reserve Your Porsche – Frequently Asked Questions
Is a deposit required in order to secure a vehicle reservation?
Yes. A deposit is necessary in order to reserve a Porsche. However, this deposit can be used towards a down payment on your new vehicle or used to purchase it outright. In the event that you prefer to lease or finance the vehicle, your deposit will be returned to you in full or partially once your contract has been signed and you have taken delivery of the vehicle.
Can I reserve a vehicle online or over the phone?
Yes. We're here to help you finalize and reserve your order over the phone or via the internet. We do suggest visiting us in person (if possible) prior to submitting the reservation to view your exterior color of choice. This helps ensure that your selection lives up to your expectations.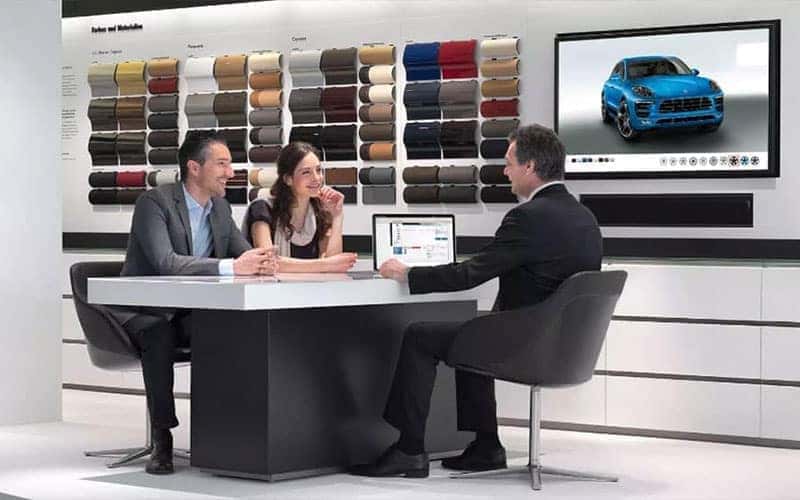 Custom Order Your Next Porsche
Since Porsche vehicles are unlike any other, it's only natural that their drivers are more discerning than the rest. Porsche Ann Arbor is here to help transform your vision for the ultimate Porsche vehicle into a reality. Exotic materials, bespoke craftsmanship, and hand-tailored attention to detail are only a few highlights of the remarkable customization options available for your Porsche. Our Porsche Fitting Lounge is home to limitless personalization options along with a dedicated concierge that will work alongside you from start to finish. No matter if you're starting from a blank canvas or if you've already designed your vehicle – we're here to help. If you'd like to get started ahead of time, simply click the link below to visit the Porsche Online Configurator.
---