Safety Update

To our Customers,
The health and well-being of our associates and guests is always a top priority, and for more than 70 years we've taken great pride in providing safe and clean facilities throughout Ohio, Florida and Michigan. Given the recent spread of coronavirus (COVID-19), we are taking a number of additional precautions to continue ensuring the safety of our guests and staff.
We look forward to continuing to serve your needs as an active partner in the community now, and in the years ahead.
Protecting Our Guests & Associates
We've enabled remote sales and service options to reduce contact
All facilities, vehicles, and shared surfaces are disinfected regularly. Temporary removal of complementary food, beverages, reading materials and toys from our buildings.
We check our team's temperatures every day, and wear masks while working. Ask us if you would like a mask
Safe social distance markers have been added throughout the facility
Introducing Germain to You
Germain to You allows you to shop at your own pace, in your own space.
Ask as associate about what sales and service options are available to you without ever stepping in the store!
From virtual product demonstrations to vehicle delivery, Germain to you allows you to complete your transaction remotely and limit your time in-store.
Germain To You services available include:
Service Pickup & Delivery
Online Showroom
Virtual Product Demos
Test Drive at Home
Signing/Delivery at Home
Learn More on our website, or view our complete range of remote options on GermainCars.com!
What you can do to help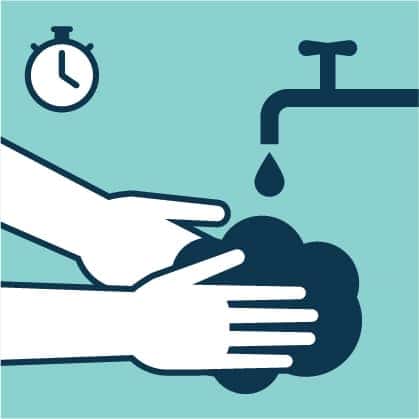 Wash your hands regularly for at least 20 seconds, or use one of our hand sanitizing stations
Avoid touching your face, and please immediately wash your hands after doing so
Cover your cough or sneeze with a tissue, and immediately dispose of any tissues
Avoid shaking hands with guests and associates. Our showrooms are now Handshake Free